EPG is now available for iPhone & iPad clients if XMLTV is set up in the server. Interested users can now beta test this app via TestFlight.
The EPG data is used in the live channel list and after clicking "EPG".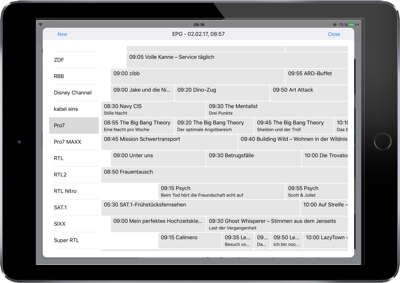 For each EPG entry, detailed infos (with a description if available) can be viewed by clicking on an EPG entry.
And if a channel in the EPG window is selected, then the EPG window will be closed and the channel switched.