We started now with the next step: watching recorded movies in the archive.
As before (multiple) clients can watch the current live television stream or switch to another channel – but now the EyeTV archive can be selected as well with the Mac client. And then a client can select one movie in the archive to watch the movie – while the other client(s) can continue to watch the live TV stream.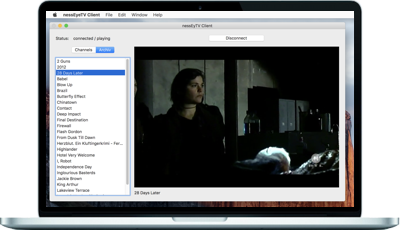 The archive access must be activated in the server (which will once show a dialog to select the EyeTV archive folder).
The clients for iPhone & iPad and AppleTV will be adapted now to give access to the archive too.