And here is the next step for iPhone & iPad: watching recorded movies in the archive. Interested users can now beta test this app via TestFlight.
Now the EyeTV archive can be selected as well with the iPhone & iPad client. And then a client can select one movie in the archive to watch the movie – while the other client(s) can continue to watch the live TV stream.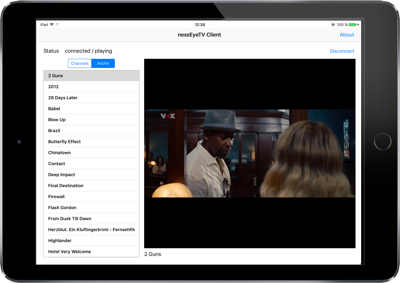 The client for AppleTV is adapted to give access to the archive too. We are just waiting for the Apple Review to enable external testing via TestFlight.