If you know the application "Preview" from Apple, the media show of nessViewer will be familiar – but media shows offer much more: e.g. you can add movies and PDF documents, save media shows, and convert / compress media by export.
However, media shows have lacked a function until now: the display of the media as a contact sheet. In contrast to the display of thumbnails in the drawer and the current media in the main window, a contact sheet shows the media next to each other – similar to the display in iPhoto or the Photos app.
In the pre-release version of the 64 bit version of nessViewer, the display is now also available as a contact sheet in Mac OS X 10.11 (macOS 10.11, El Capitan) or newer: if you hide the drawer in the media show menu, the media is displayed next to each other.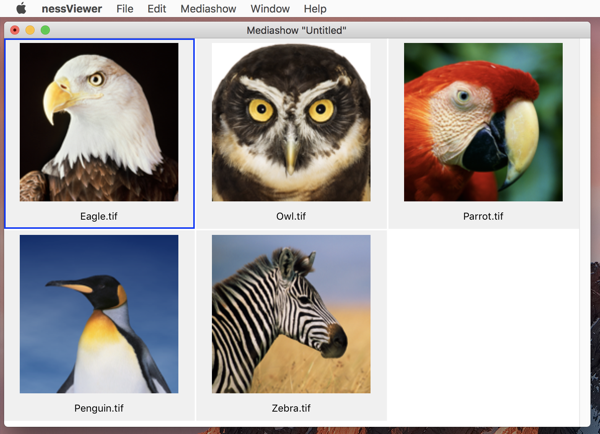 In addition, the window size is now calculated based on the screen size so that the available space is better used on large screens. And the positioning has been corrected so that windows that are opened on a second screen are correctly positioned.